HARDWARE
Kitchen Display Bump Bars
The kitchen environment can be extreme! QSR's industrial bump bars are purpose-built to operate smoothly in harsh kitchen conditions and feature durable construction. Find them in thousands of restaurants worldwide.
DOWNLOAD SPEC SHEET
Built to withstand harsh kitchen environments.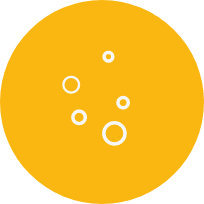 KP-9000
Featuring programmable keys and touch functionality, the wireless KP-9000 bump bar runs for long periods on an internal battery so that you can maximize efficiency under any circumstance. The KP-9000 enclosure matches the size of the KP-7500, so it's compatible with any current QSR bump bar installation. The wireless interface dramatically reduces installation time and costs and creates mounting options you couldn't conceive with a wired bump bar.
About the KP-9000
Wireless Bluetooth Low Energy
Three-year limited warranty
20 Keys rated for 30 million pushes
KP-7500
With 20 programmable keys, a sophisticated key technology that offers enhanced tactile feel, and 30 million pushes, the KP-7500 is ideal for restaurants in any segment. The KP-7500 bump bar provides a robust and reliable solution with customizable overlays, so you can effortlessly implement this bump bar without tools. Mount the KP-7500 on nearly any surface, both vertically and horizontally, adjusting to your specific restaurant's needs.
About the KP-7500
Three-year limited warranty
Audio beep for notification of new orders
20 Keys rated for 30 million pushes
Complete Your Restaurant Experience with these ConnectSmart® Modules.
The ConnectSmart platform will turn any restaurant, no matter their objective, into a
smart, successful operation that adapts and thrives in the evolving hospitality industry.
Support
Support Contact
Support@QSRAutomations.com
Live Hours:
3:00 am – Midnight, Eastern, Monday – Friday.
Call Back Service:
3:00 am – 11:00 pm, Eastern, Weekends & Holidays.
Phone: (855) 980-7328, ext. 6
Interested?
Reach out to our sales team at:
(US) (855) 980-7328
(UK) +44 2038704571