HARDWARE
Kitchen Display Controllers
QSR has led the industry for over 25 years in providing reliable and flexible kitchen display controllers. Whether you operate table service, quick service, fast-casual, bar, concession, or pizza restaurant concepts, we have hardware and an operating system to match.
DOWNLOAD SPEC SHEET
Built to withstand harsh kitchen environments.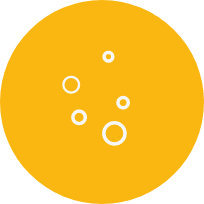 HP Thin Client
Custom-tailored for QSR's kitchen station applications, the HP Thin Client offers flexible connectivity to maximize your restaurant front to back. With industrial-grade VESA mounts, high-speed responsive system memory, Intel Wireless Bluetooth, and industry-leading data encryption and redundancies, you can boldly accomplish any restaurant initiative with ease.
MP9
The MP9 is a flexible solution that will run your restaurant software, from the back office to the restaurant floor, and everywhere in between. A compact, high-performance controller that runs Microsoft®'s Windows® IOT 10 operating system, the MP9 is optimized to run all the server applications for ConnectSmart® Kitchen, Host, and ControlPoint.
About the MP9
Customized OS to support all ConnectSmart applications
6 USB ports, multi-media support, ethernet, wireless and multiple video outputs
8GB DDR4 RAM, Intel Core i3, 3.1 GHz
Elo Backpack® 4 Value Model
Elo is a best-of-breed hardware solutions provider, known for quality, reliability, and innovation. The Elo Backpack 4 Value Model is a powerful commercial-grade compute engine with an Android 10 operating system. It features a Rockchip processor, offering more speed and stability, critical components of what you want in your restaurant environment.
Complete Your Restaurant Experience with these ConnectSmart® Modules.
The ConnectSmart platform will turn any restaurant, no matter their objective, into a
smart, successful operation that adapts and thrives in the evolving hospitality industry.
Support
Support Contact
Support@QSRAutomations.com
Live Hours:
3:00 am – Midnight, Eastern, Monday – Friday.
Call Back Service:
3:00 am – 11:00 pm, Eastern, Weekends & Holidays.
Phone: (855) 980-7328, ext. 6
Interested?
Reach out to our sales team at:
(US) (855) 980-7328
(UK) +44 2038704571