HARDWARE
Kitchen Display Controllers
QSR has led the industry for over 25 years in providing reliable and flexible kitchen display controllers. Whether you operate table service, quick service, fast-casual, bar, concession, or pizza restaurant concepts, we have hardware and an operating system to match.
DOWNLOAD SPEC SHEET
Built to withstand harsh kitchen environments.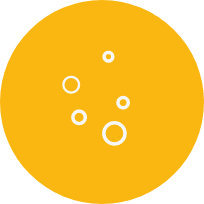 HP Engage Flex Mini
The HP Engage Flex Mini packs big performance into an incredibly compact device designed to deliver across your business without taking up valuable space. It offers a 10th Gen Intel® Core™ i3 processor, 8GB memory, and 500GB SATA HDD storage. ​
HP Thin Client
Custom-tailored for QSR's kitchen station applications, the HP Thin Client offers flexible connectivity to maximize your restaurant front to back. With industrial-grade VESA mounts, high-speed responsive system memory, Intel Wireless Bluetooth, and industry-leading data encryption and redundancies, you can boldly accomplish any restaurant initiative with ease.
Elo Backpack® 4 Value Model
Elo is a best-of-breed hardware solutions provider, known for quality, reliability, and innovation. The Elo Backpack 4 Value Model is a powerful commercial-grade compute engine with an Android 10 operating system. It features a Rockchip processor, offering more speed and stability, critical components of what you want in your restaurant environment.
Complete Your Restaurant Experience with these ConnectSmart® Modules.
The ConnectSmart platform will turn any restaurant, no matter their objective, into a
smart, successful operation that adapts and thrives in the evolving hospitality industry.
Support
Support Contact
Support@QSRAutomations.com
Live Hours:
3:00 am – Midnight, Eastern, Monday – Friday.
Call Back Service:
3:00 am – 11:00 pm, Eastern, Weekends & Holidays.
Phone: (855) 980-7328, ext. 6
Interested?
Reach out to our sales team at:
(US) (855) 980-7328
(UK) +44 2038704571